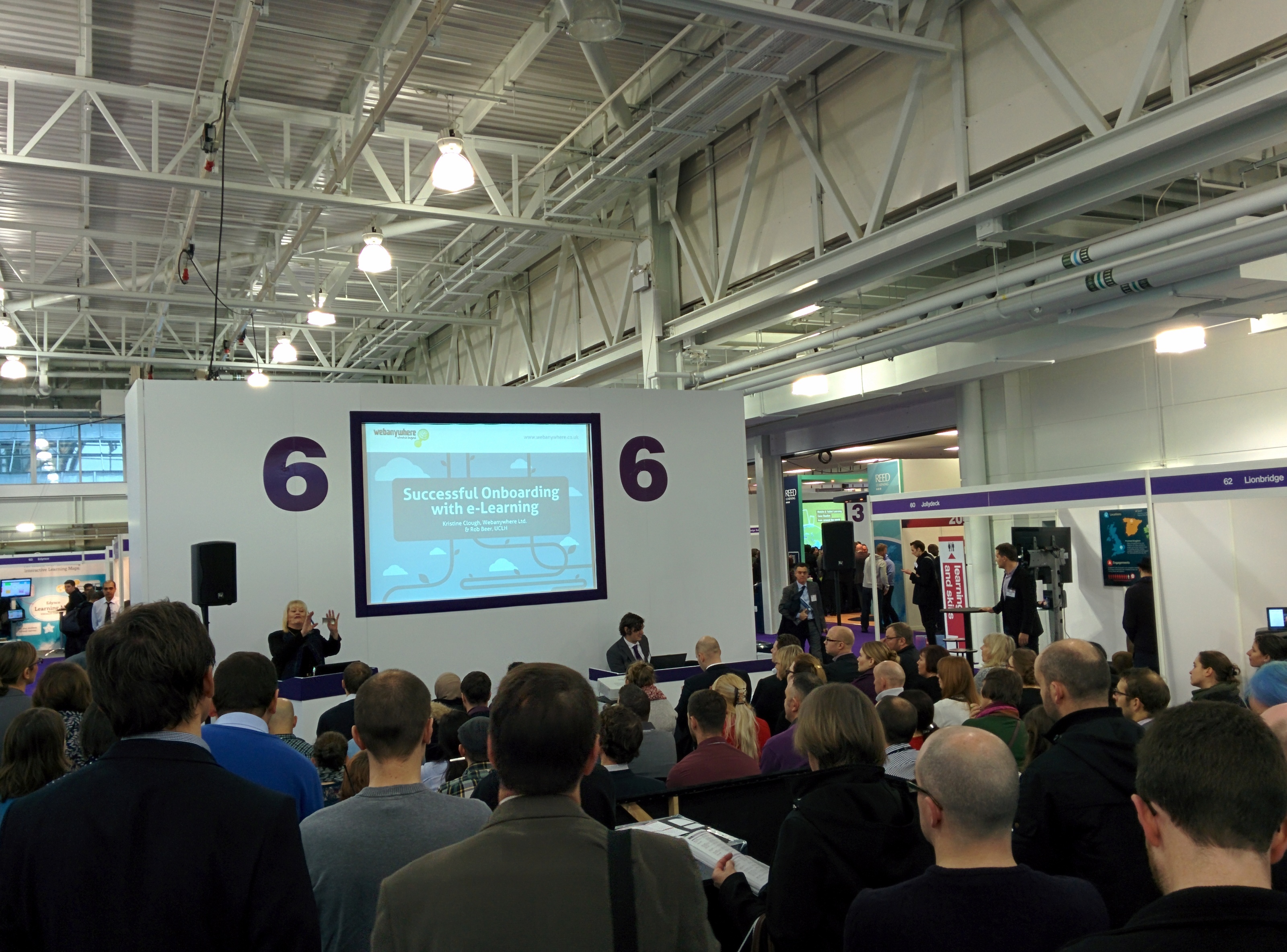 We are now onto the second day of the Learning Technologies Exhibition in London, and so far the show has been a real success for Webanywhere.
It began yesterday, with a seminar by our very own Kristine Clough. Kristine presented 'Successful Onboarding With e-Learning' – a study into how Webanywhere's Totara solution met the needs of University College London Hospitals (UCLH). The fact that UCLH's Rob Beer agreed to co-present the seminar with Kristine was a fantastic bonus, and resulted in standing room only at Theatre 6!
If you're visiting the Learning Technologies Exhibition today, there's the chance to win an iPad with Webanywhere and another of our prestigious clients, the British Safety Council. All visitors need to do is visit our stand (158), and then visit British Safety Council's stand (100), and they'll be entered into the draw!
 Our Workplace Learning team have also put together a guide to Learning Tech – it's called 7 Things To Look Out For At Learning Technologies 2014 and can be downloaded here.