Last week I went to St. Mary's Catholic Primary School in Halifax as part of my "back to school" plans.
Having checked out their School Jotter website I was eager to speak to staff. Their site was looking brilliant, with regularly updated news and a library of children's work.
It was good to get out the office and I felt very welcome during our visit. One of the first things I noticed as I walked around was how much they used ICT. Pupils and staff alike were using computers day in, day out, and you could see the influence in their work.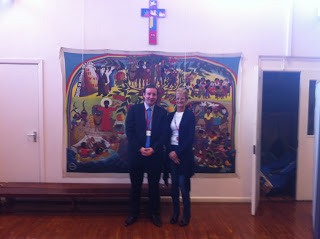 From using Spellanywhere for spelling tests, to Mathsanywhere during numeracy hour, St Mary's seemed to be really making the most of our products. It was nice to hear that our services made a difference and most importantly, that 'children are loving it'.
I was also excited to find out they're interested in setting up a collaborative blog. Now I'm back in the office, first stop is putting them in touch with other schools doing the same thing.
Of course, the visit was a chance to get some feedback on how our systems work for teachers too. First I got some great ideas on how to improve the service. Then, I heard some fantastic compliments on the look and feel of School Jotter itself.
With plenty of comments and ideas scribbled down, I'm now looking forward to discussing the school's requests with the rest of the team.