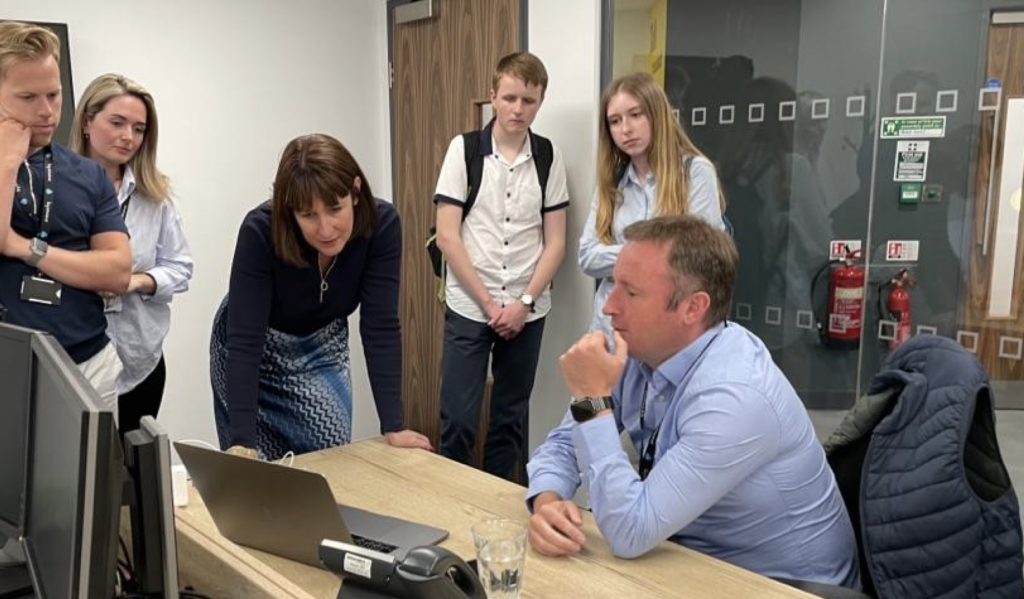 I had the honour of meeting with state dignitaries. Firstly, Lori Lightfoot the Mayor of Chicago, was in London on business at the offices of Mayer Brown. Secondly, Rachel Reeves the Shadow Chancellor of the Exchequer visited the Webanywhere office in Leeds.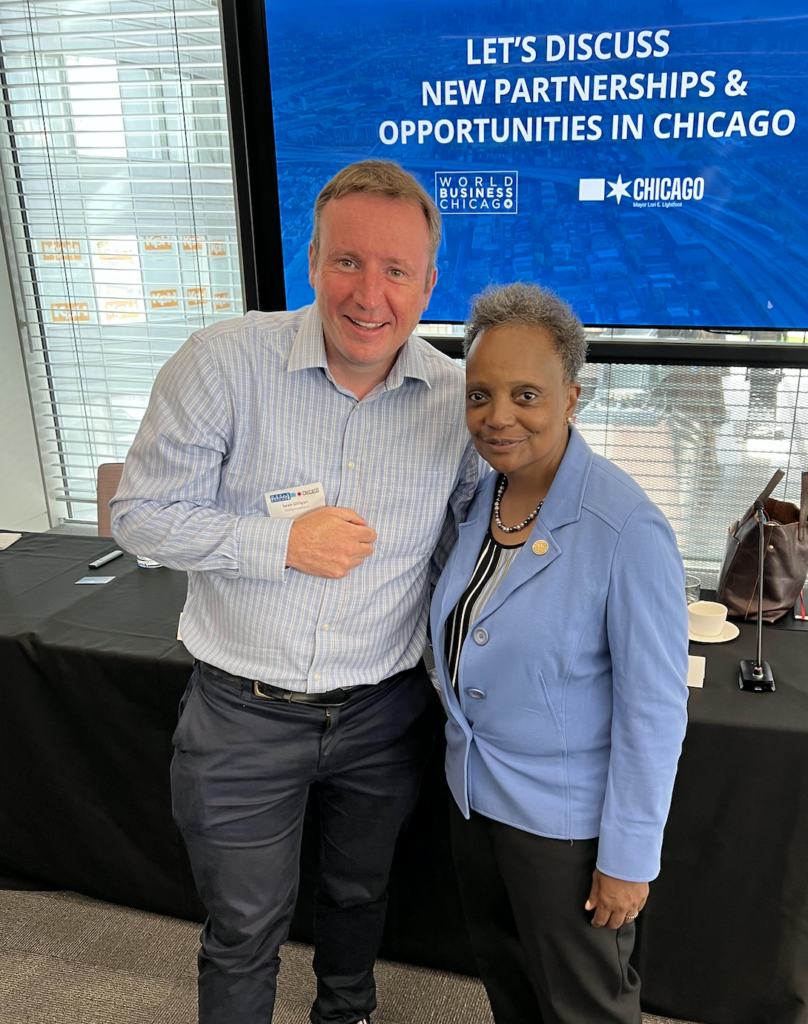 Webanywhere has strong connections to Chicago with customers and staff and the windy city has been a soft landing for our business growth in the United States. World Business Chicago is an organisation attracting inbound investment to Chicagoland. It was great to see the CEO of 1871 Betsey Ziegler the most prominent tech incubator in the city. The tech incubator 1871 brings together startups, universities and venture capitalists under one roof at the merchant mart building in Chicago. Mayor Lightfoot discussed a number of wide-ranging issues from, how school districts are run in Chicago, the need for the regulation of bitcoin to diversity and inclusion when it comes to job creation. We will be visiting Chicago in the near future to grow our connections and business opportunities.
Rachael Reeves visited Eagle Labs in Leeds as part of her drive to engage further with local businesses. Chris Winn of Barclays Eagle Labs invited the Shadow Chancellor to meet a number of tech founders. I showed Rachel Sound Branch and explained how this can be used to give everybody a democratic voice. Sound Branch can help politicians from all walks of life listen to massive open online conversations. Whether it's the cost of living crisis, Brexit, the Ukraine crisis or environmental issues, these short form voice notes can be used to understand what people are thinking. I hope that by listening to more people, more often, this can shape policy thinking and level the playing field on who's voice is listened to.
One burning question that lots of business leaders currently have is the issue of hybrid work. On the one hand, the cost of petrol at the pumps is the best advert for remote work. Conversely, Eric Schmit the former Chairman of Google says you can't build world class management remotely. I asked Rachel what her view was on hybrid work. Rachel said "I go to the office every day" which I think is important if you are in a leadership position. I also think if you are early on in your career, the in-person office experience is invaluable for learning and development. Hybrid work is still evolving and office occupancies are halving. I don't think a remote first policy or turning up to the office each day solves the problem. The danger with too much home office work is the work itself becomes more transactional. This is dangerous as a business is only as good as the relationships fostered. Leaders need to strike the right balance of flexible work with in-person time to build company culture.
Overall listening to Lori Lightfoot and Rachel Reeves was inspiring. It's great to see prominent women in positions of power trying to make a difference either side of the pond. Who knows? Rachel might end up becoming the Chancellor of the Exchequer? Only time will tell.