Our journey to DevLearn started early one Sunday morning. The flight departed from Manchester via Frankfurt before heading to Las Vegas. To my astonishment, my bags had been lost again. On my last trip to Minneapolis, my bag got lost in Rikyavik and now Frankfurt had misplaced my luggage. At least I wasn't the only one with lost luggage. My collegues James and Steve had lost their bags alongside 40 other Lufthansa passengers.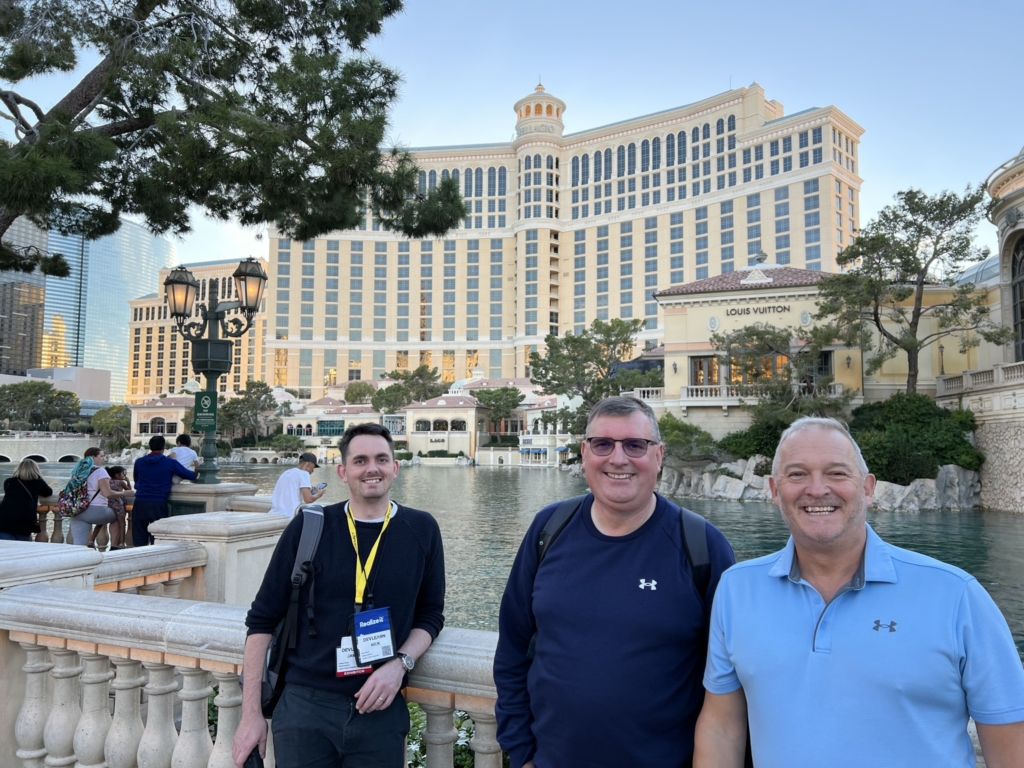 DevLearn 22 was held at the Mirage Hotel in Las Vegas and we stayed at the Plaza near the old town. We had last been at DevLearn back in 2017, and I was curious to find out how the world of learning had advanced over the last five years. DevLearn is the world's largest developer learning event, bringing together over 26,000 developers, designers, educators and others who are passionate about learning new skills to build better software. It is a key event for Webanywhere as it allows us to connect with our customers and partners face-to-face.
Pre-conference there was a Learning Leaders Forum which Nick White our Head of Enterprise attended. One of the big learnings from the forum was to position Learning & Development as Learning & Performance to get greater buy-in from boards of directors. The leadership forum also discussed the need for metrics in learning & development to prove learning experiences are working.
A big theme of the show was virtual reality (VR) and augmented (AR). Of course, the Metaverse has driven a lot of interest in virtual reality headsets but is the technology good enough for mass consumption? Do people want to wear a virtual reality headset for hours on end? I remember the first time I tried on a virtual reality headset. It made me feel dizzy as I walked around the room full of Vincent Van Gogh paintings. I can see certain news cases in manufacturing, construction and in surgery settings where virtual reality makes total sense. In terms of mass-market adoption where everybody is wearing a virtual reality headset, I am more sceptical.
Betty Dannewitz, an immersive experience designer with over 18 years in corporate learning and development gave a talk on Bringing Casual Learning to your Organization. Betty focused on how to start a podcast. There are 4 main types of podcast formats Monologue, Conversational, Storytelling and Hybrid. Monologue podcasts are where you go solo with only you talking about your topic. Conversational podcasts usually include one or more guests. Storytelling is where you share past event experiences and finally Hybrid is your own cocktail of any of the above. Starting a podcast in our organization needs a vision, plan and buy-in. You must have drive and determination because starting a podcast is easy but keeping it going is more challenging. Your podcast will need a concept which needs you to decide on the format and concept. You also need to consider your audience so that you set the tone correctly. Gathering content is key starting with categories, then topics and threads in guests.
Getting started with podcasting can be costive all your need is a smartphone, some editing software and a hosting platform to push RSS feeds to Spotify, Apple Podcasts and Google Podcasts. Alternatively, you can get started with Sound Branch which lets you record, host and syndicate all from one platform. Sound Branch builds podcasts from voice notes meaning you don't need to schedule or edit your podcast you simply invite people to your playlist to start a recording.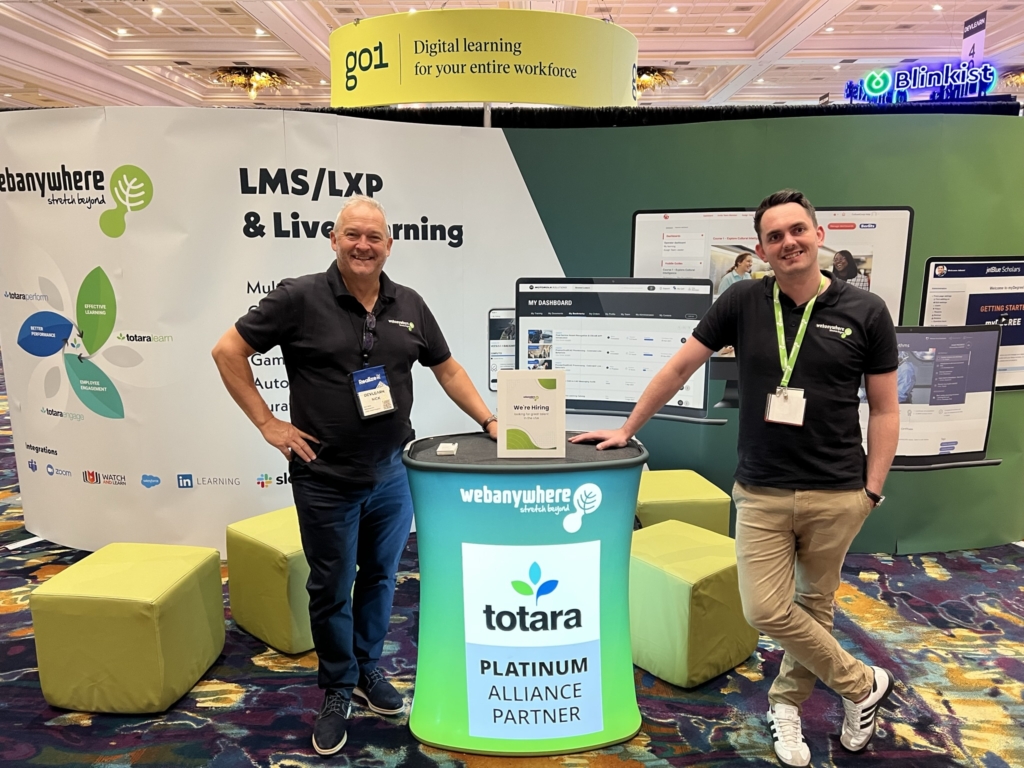 During the DevLearn exhibition, we showcase Totara TXP including Totara Learn, Totara Perform and Totara Engage. We also showcase Watch and Learn which can be used for learning in the flow of work and for live cohort-based learning events. Zoom fatigue is an issue in business and Zoom was not designed for learning. Zoom allows meeting recordings but does not support async video learning experiences such as employee-generated videos or screencasts needed for learners who want more flexibility in their work schedules.
DevLearn 22 hosted approximately 4,000 participants from the learning profession including instructional designers, heads of learning, CLOs and many other people. Our bags were recovered 2 days into our trip and apart from the occasional smokey hotel atmosphere, I would thoroughly recommend visiting DevLearn 23 as a community to get involved with.