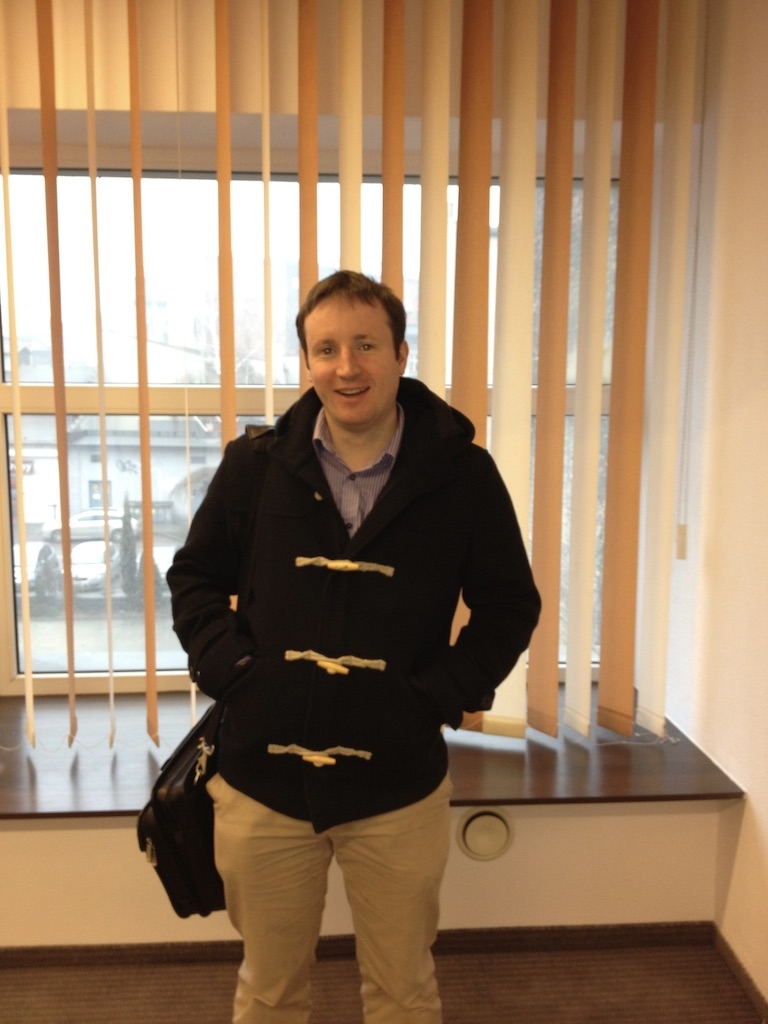 Webanywhere was established in Keighley in the North of England in 2003. My business was started from home in my back bedroom. After one year of working from home and taking Over two rooms at my parents house, we established our first office at the Aire Valley Business Centre. We soon outgrew the first office taking over a second office before expanding to 10,000 square feet of space. The new office accommodated 150 staff in a single site open-plan office.
International Offices
As a bootstrapped business and self-funded we decided to establish a development centre in Poland in 2011.
We went to Poland because of the highly skilled technical staff and competitive pricing. Not doing this would have meant the business would have needed to take out a loan to support our growth.
One of my developers in my UK office was Polish and following the birth of Adrian's twins and he decided to return to Poland to be closer to family. We didn't follow Adrian to Poznan a city in the west of Poland but we did establish an office in Poland nonetheless.
I had visited Poland whilst interrailing in my 20s so I was familiar with Warsaw the capital and Krakow in the south of the country. I decided to advertise for project managers in Poland on LinkedIn. I mistakenly missed our preferred location when posting the job advert so I received candidates nationwide. One essential skill required by candidates was excellent Business English. Screening candidates by video not only explained their skills and experiences but also demonstrated their communication skills.
My shortlist of candidates lead me to select a General Manager called Michal Klaja. Michal persuaded me to select Katowice over Krakow as an office location. Both cities were located in the south of Poland and were close by to airports. Krakow was better known due to its tourist attractions but Katowice was lower cost and had a larger population with its satellite cluster of cities.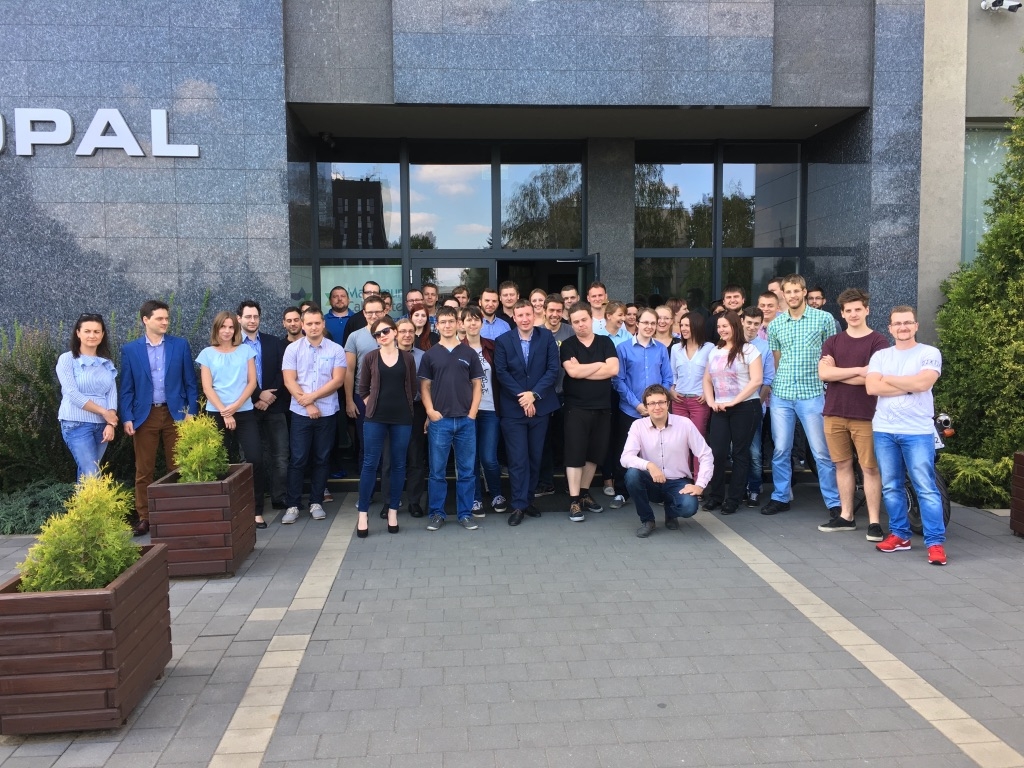 Following the 2011 office opening of our Polish office we opened offices in the USA in Chicago and Philadelphia. This brought us closer to customers and tapped into new talent pools. Our companies international reach helped with our diversity and inclusion policies and brought new ideas to the business.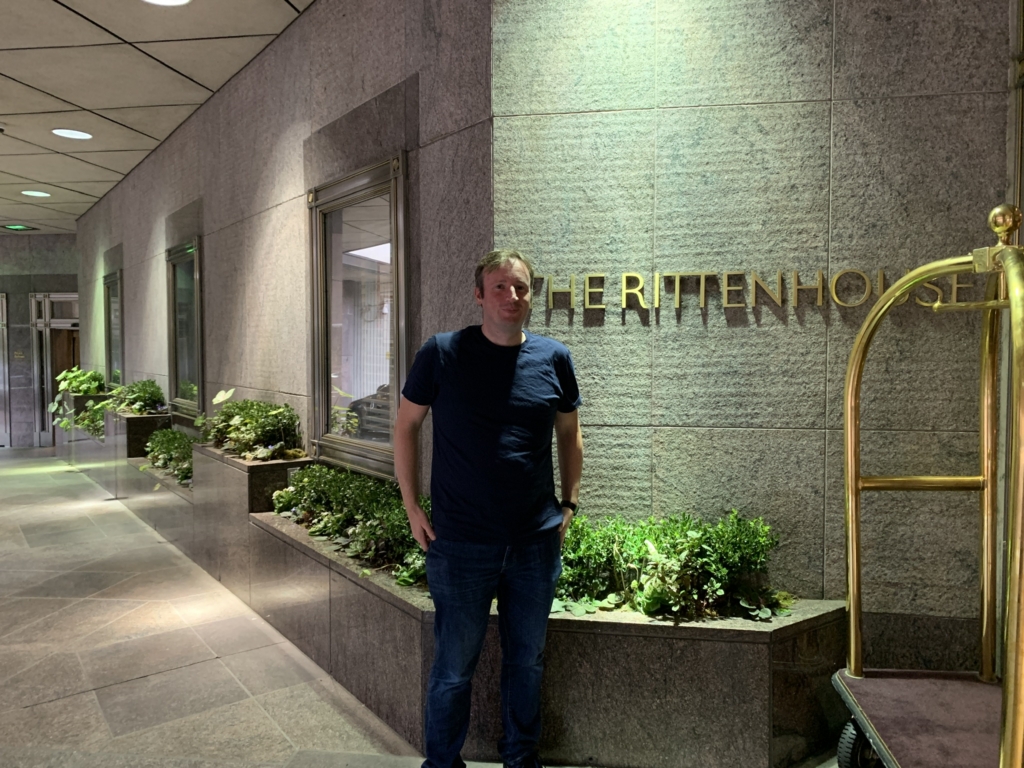 Office for Attracting Talent
Little did I realise that the opening of the Polish office would lead to the closure of our UK office in Keighley. Moving from our Keighley office we went to plush new offices in the centre of Leeds. One of the key objectives was to have a swanky office to attract talent. Whilst we did have customers in Leeds most of our customers were in the United States. The office was smaller than our prior office in Keighley and was open plan. I regret making the office so open because counterintuitively I think it hindered collaboration. The office was conveniently situated near the train station with bars, restaurants and cafes in close proximity.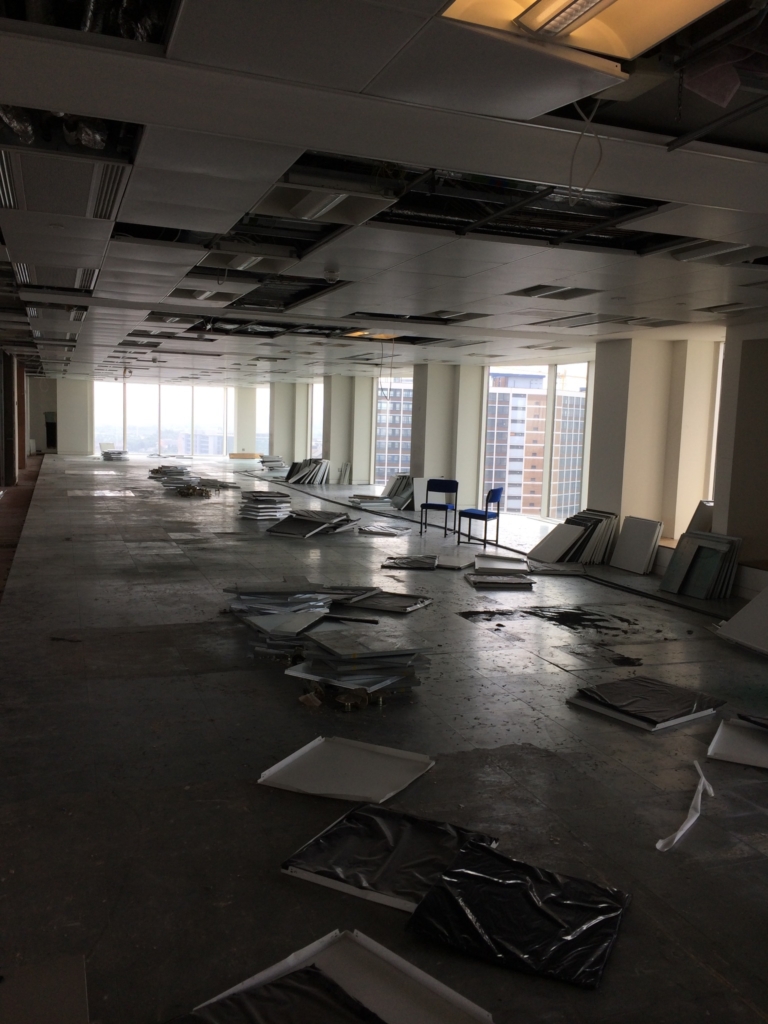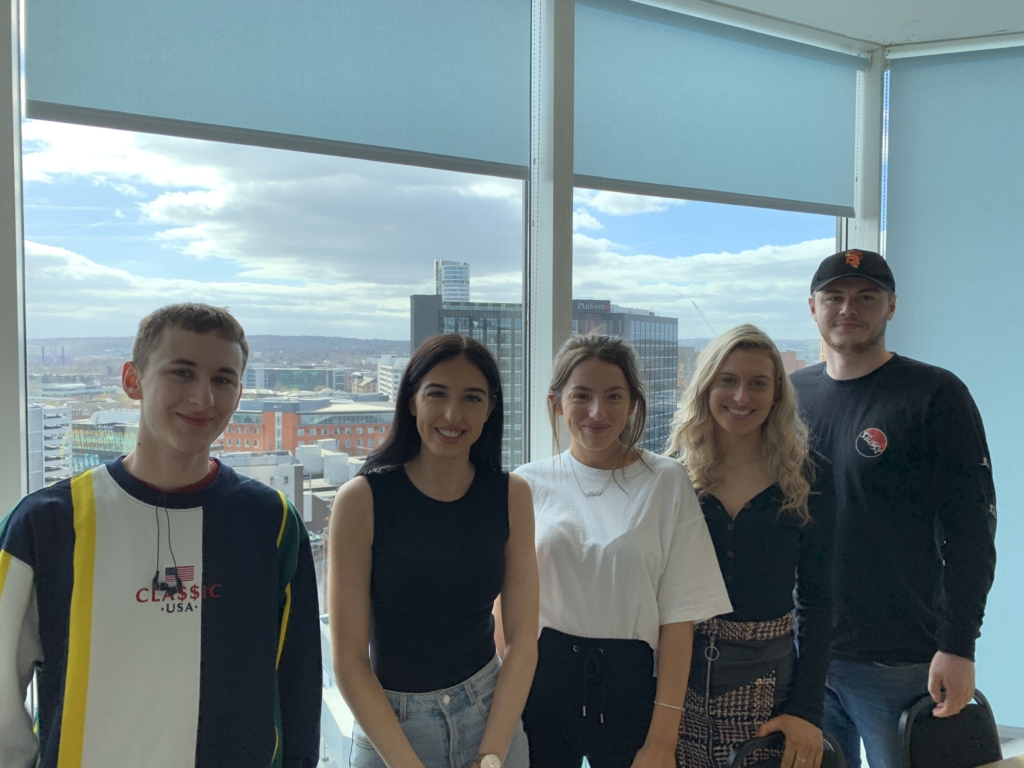 Work from Home in 2022

Fast forward to 2022 and where and how work gets done has changed. An office is no longer as important. Talent can be hired anywhere and to work at any time. The expensive office, the headquarters of the business at it's focal point has now shifted. Just as shopping has gone online offices are now in the cloud and digital headquarters are the new normal.
In some ways this is sad because there is less in person social contact with employees. In other ways people are given greater flexibility, there is less pollution due to reduced commuting times and work-life balance has been re-calibrated.
Work is no longer about the hours committed but the outputs and achievements made. Flexible work means you can work on the weekend, and an evening or very early in the morning outside of the normal working hours. This means you can adapt to your lifestyle but also focus on work when you're in the flow of work and you have momentum.
It's no longer about location and office it's about which time zone do you want to play in? There are legal and tax constraints when hiring people in different countries but platforms such as UpWork allows you to hire people in the cloud with digital contracts.
Asynchronous Communication
Asynchronous work means that it's no longer about presentism and it's more about better documentation, working on your terms and working when and where you choose.
There are constraints such as scheduled customer calls where you need to be available but the whole notion of going to the office has been put into question. You might want to meet for onboarding, team meetings and other types of activities but this could be hosted at a hotel venue rather than the traditional office.
Traditional businesses that are lagging behind on the digital transformation curve will continue to encourage attendance at the office. Other businesses who adapt to modern technology can realise the cost savings made by not having to pay rent and rates.
Having run several surveys with my staff asking how many days they would like to come to the office each week the verdict is loud and clear. I and the management team thought two days per week. Staff wanted to attend just one day a week and some people would rather not attend at all. Extrapolating employee expectation on office attendance into the future and all of a sudden you need less Real Estate, less square footage and the viability of current bricks and mortar office space has to be revisited.
Getting rid of your office and simply having a virtual PO Box for mail is an option. We haven't gone that far. What has changed is when, where and how we work has become remote first. We are now hiring people across five countries not just three. The entire game of retaining and growing your staff and retaining and growing up customers has been disrupted.
You can now start your business globally not locally. In this brave new world your office location says less about your reputation. Greater credibility is seen by how many countries you are trading in and your international presence.
Do you need an office? Many people think the modern office will adapt for greater collaboration. Others think a remote-first approach where perhaps teams meet once a quarter is a way forward. Hybrid work is being coined at the popular choice for this new normal. Should companies build talent around hubs or just do away with the need for hubs in the first place? There is less office politics when you are not in the office but relationships at work changed and perhaps there is less attachment to a company or brand?
There are more questions than answers. Not having to pay for an office means more money for staff socials, travel, technology kit and perhaps profits. However, is doing away with office putting more of the risk on the employee? Staff pay for their own heating, broadband and electricity but they don't want to pay for their commute to work. Perhaps we have reached an equilibrium that will reduce our carbon footprint and balance the work-life divide. A new era where work fits around life rather than life around work.
The Metaverse
Offices are going online. Cities will need to reimagine office properties to attract people back. In London, for example, people are working from home Monday and Fridays. Tuesday, Wednesday and Thursday are reserved for visiting the office. The question remains why go to the office in the first place when the office has become the home office?
Webanywhere still have several offices after 18 years of trading. I see a future of smaller offices as talent hubs in a greater number of locations. These offices will be places to meet in person to support hybrid work. Geographically offices will be dispersed across more countries and use time zones as an advantage, not a disadvantage when it comes to asynchronous work. Global teams working on one project across multiple timezones can accelerate productivity. Teams across timezones means you have more communication overheads but you have 24 hours in the day instead of 8 and that is a 3 fold improvement.
The days of one open plan office and everyone under one roof have gone! It was nice to be able to walk over to someone's desk and go for a coffee. I guess we will have to be satisfied with virtual coffees. The will of most people not returning to the office means going back to full-time office-based work would substantially increase staff churn. Without your staff you can't service your customers so we would never do that. Therefore, we need to move toward this metaverse and more digital first collaboration. When we do meet in the office this time needs to be spent wisely. It shouldn't be spent jumping on video calls. It should be for strategic planning, onboarding and building relationships.
Our work patterns and routines have changed. The clock is now broken. We meet in video rooms instead of the corridor. All hands meetings are streamed with video. We video call colleagues or send instant messages instead of tapping a colleague on the shoulder. Lunchtimes are in the kitchen not the cafe. Perhaps people are not eating together like they once did?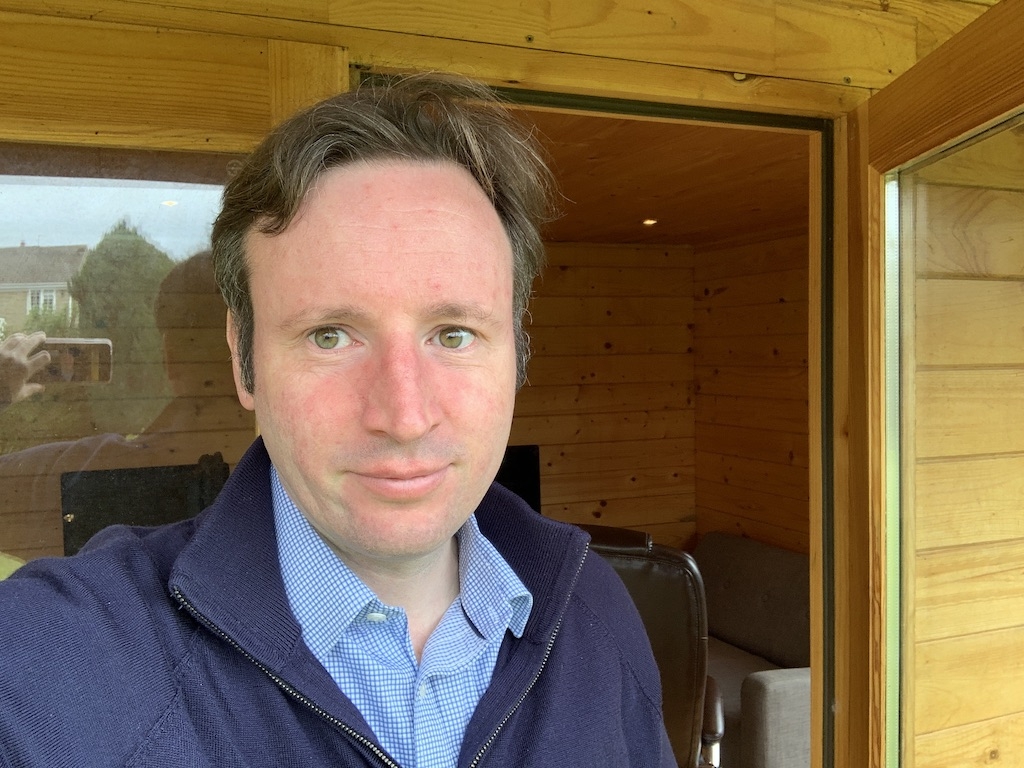 The pandemic has disrupted the way we work. There is no going back to the 5 days a week traditional office. Are we now going full circle with the prevalence of working from home? I started my business in my back bedroom in 2003. Having opened offices in Keighley, Leeds, Philadelphia, Chicago and Katowice I'm now mostly working from my garden shed!