Learning professionals from different organisations and industries gathered at the Learning Summit in Katowice to discuss their experiences and insights on learning management systems (LMS). Companies and organisations included Croner-i, The British Safety Council, JetBlue, MCG Health and Babington.
Salesforce CRM and LMS Integration
The summit was a great platform to learn about how various organisations have integrated their LMS with Salesforce CRM and how they track continuing professional development (CPD) points. Here are some of the key insights shared by the participants:. One of the key topics discussed at the summit was how different organisations have integrated their LMS with Salesforce CRM. The speakers, including representatives from Croner-I, MCG Health, Babington, Medtronic, and The British Safety Council, shared their experiences and insights on how this integration has helped their organisations streamline their training programs and customer management. By integrating their LMS with Salesforce, organisations can easily track their learners' progress, manage their customer database, and create personalised learning plans for their employees and customers.
LTI Content: Portable Learning
Another interesting topic discussed at the summit was the use of LTI (Learning Tools Interoperability) content. Babington shared their experience of discovering 200 publishers of LTI content, which is portable and can be easily integrated into any LMS. LTI content is designed to work across different learning platforms and can be used to enhance the learning experience for students by providing them with access to a wide range of learning resources.
JetBlue Scholars: Reimbursing College Degrees
JetBlue Scholars shared how they support their flight crew to complete their college degrees online with content from study.com and sofia.org. The program provides reimbursement for the cost of the degree and allows the crew to continue working while studying. This innovative program has helped JetBlue improve employee retention and satisfaction, while also providing their employees with the opportunity to enhance their skills and knowledge.
ProductBoard with Jira: Planning Future Product Roadmaps
Martin at Medtronic shared how they use ProductBoard with Jira to plan future product roadmaps for Medtronic Academy. This integration has helped them to streamline their product planning process, while also improving communication and collaboration between team members. By using this approach, they are able to deliver high-quality products that meet the needs of their customers.
Latest Version of Totara
Meredith Henson of Totara streamed in a talk with the latest version of Totara, version 17. She shared how Totara has rewritten their report building and consolidated their notifications into one place, improving the overall user experience. She also announced that Totara 18 will be released in November 2023. Participants were excited to learn about the new features and improvements that will be available in the latest version of Totara.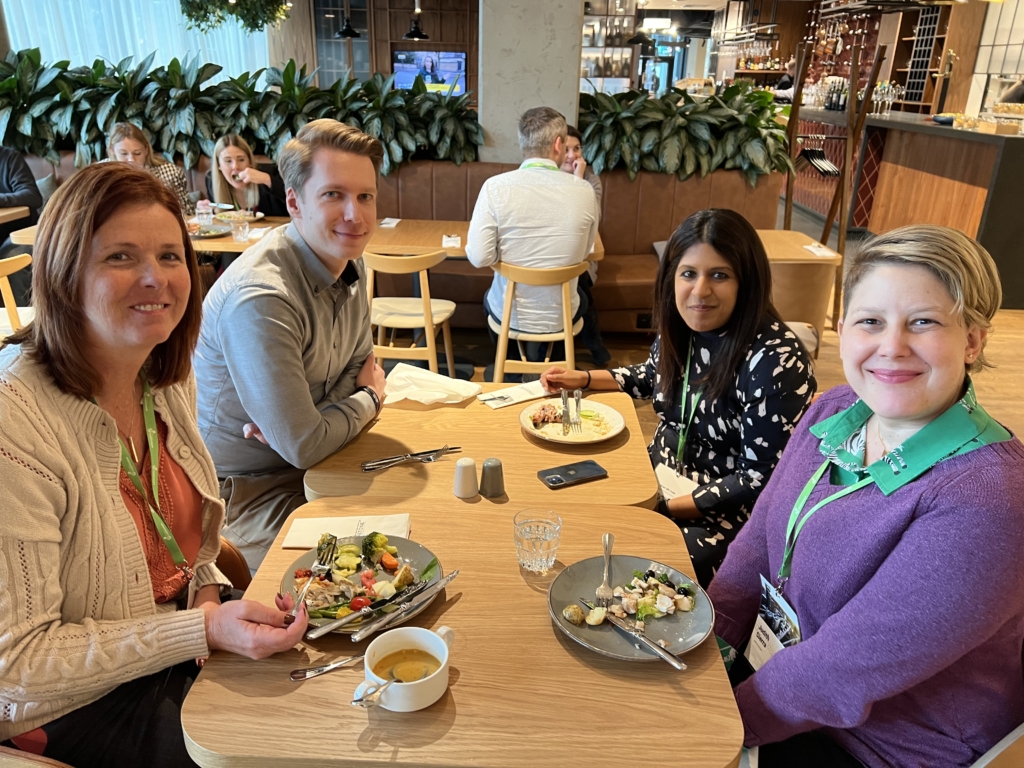 Role of AI in LMS Development
The summit concluded by exploring the role of AI in future LMS developments and how UX UI is important for improving the learning experiences on desktops, mobile, and even TVs. The participants discussed how AI can be used to personalise the learning experience for each individual, making it more engaging and effective. They also emphasised the importance of UX UI design in creating an intuitive and user-friendly interface for learners, which can help to improve engagement and retention.
Arthur Howie, Solutions Architect at Webanywhere demonstrated how Chat GPT can create a video script which can then be fed into a video AI application such as Synthesia to create a life like e-learning video for delivery via an LMS. On the one hand this make video creation very cost effective and perhaps enhances the user experience. However there are questions around ethics and perhaps the robots taking away jobs. It was thought that for internal use only AI generated video could be used but not in customer education portals with external users. The technology is improving all the time but it has a way to go until you can't spot the different between a real human video narrator and a computer complied presenter.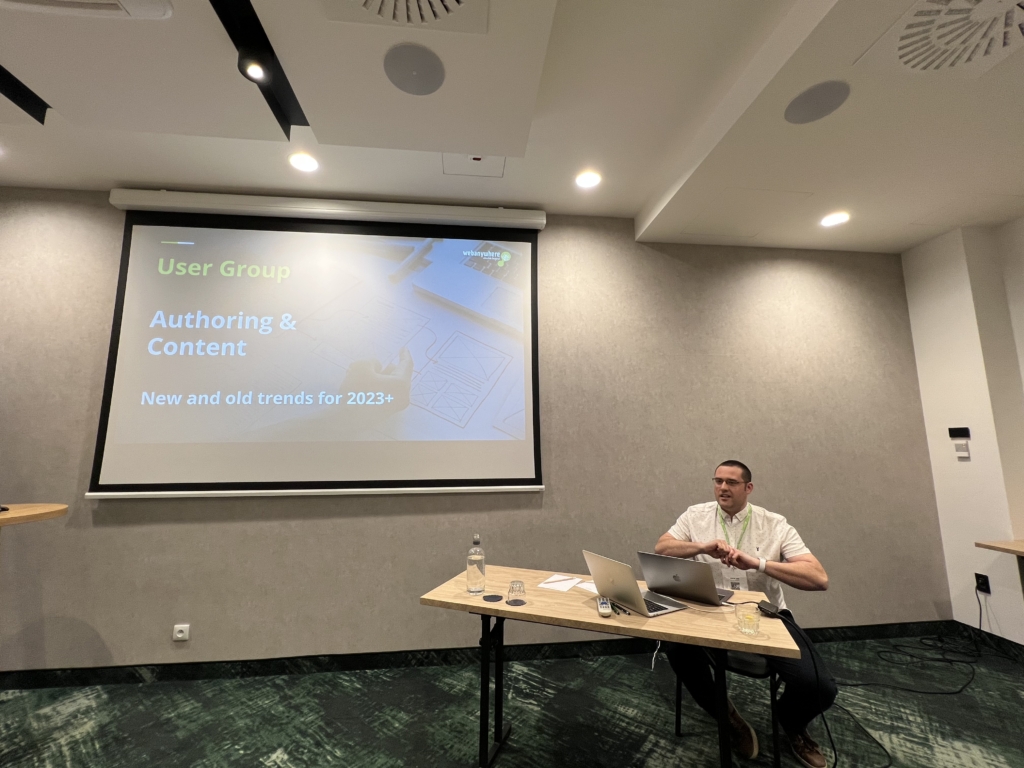 In conclusion, the Learning Summit in Katowice provided a great platform for learning professionals to share their experiences and insights on LMS and CRM integration, LTI content, college reimbursement programs, future product roadmaps, and the role of AI in LMS development. It was a great opportunity for participants to learn from each other and exchange ideas on how to improve the learning experience for their employees and customers.