Do you want to work from anywhere? Do you want to work whenever and wherever you feel like it? Do you want to be free from the shackles of your office and be able to use your time more efficiently? Well, if you answered yes to any of these, then read on!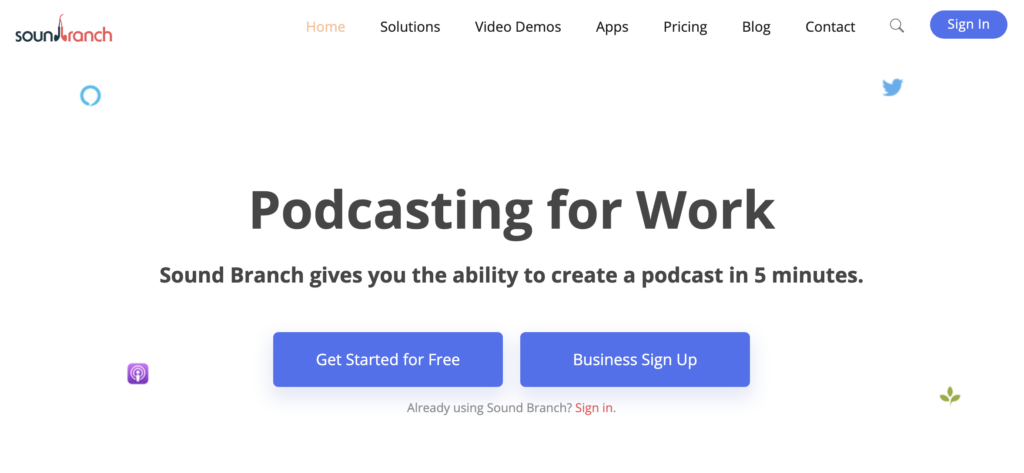 SoundBranch.com is a podcasting platform that can be used by companies to create social podcasts for internal employee engagement or external customer engagement. Podcasting is a great way to create and share knowledge in the workplace, and it's easy to consume on any device.
It's no secret that millennials are the future of business. If you're looking for new ways to engage them, creating an audio-based social network could be just what you need.
Video-Based Learning Platforms
Video-based learning platforms are a great way to get the most out of your training time. They allow you to record, share and review videos with employees, ensuring that everyone is on the same page.
With videos for learning you can create:
Video handovers for new hires as they join the company
Videos that explain how different processes work
Recordings of key screens at crucial points in your workflow so that staff are able to reference them later if needed
Recordings of webcam views during meetings or demonstrations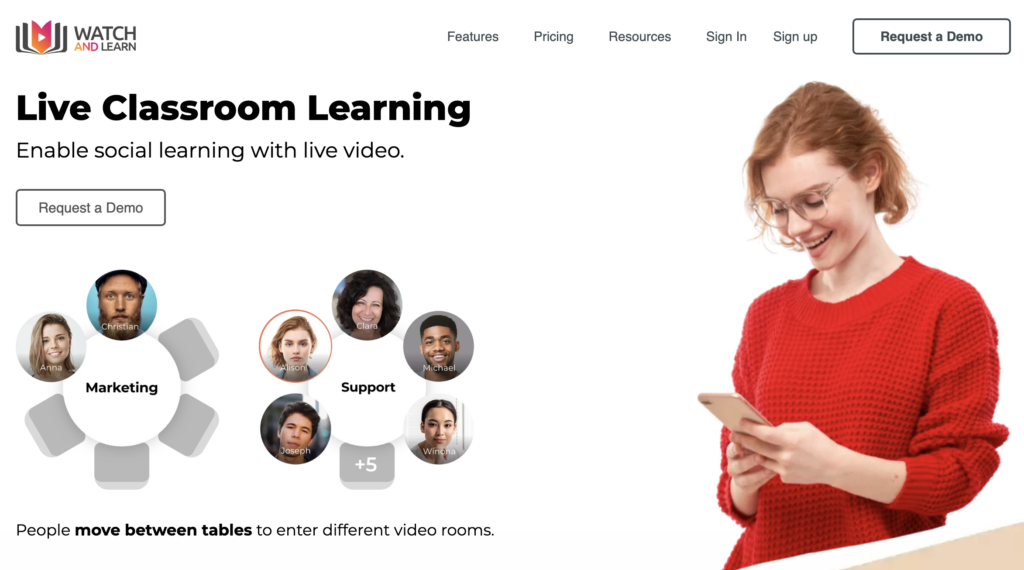 Watch and Learn is a simple and powerful way to create video-based learning for your team, whether it's staff handovers and transfer of knowledge, internal events or asynchronous communication.
Watch and Learn is a web application that allows users to record their screen, webcam and microphone in one click. You have full control over when videos are published, which makes it the perfect tool for both on-demand and live collaboration between teams around the world.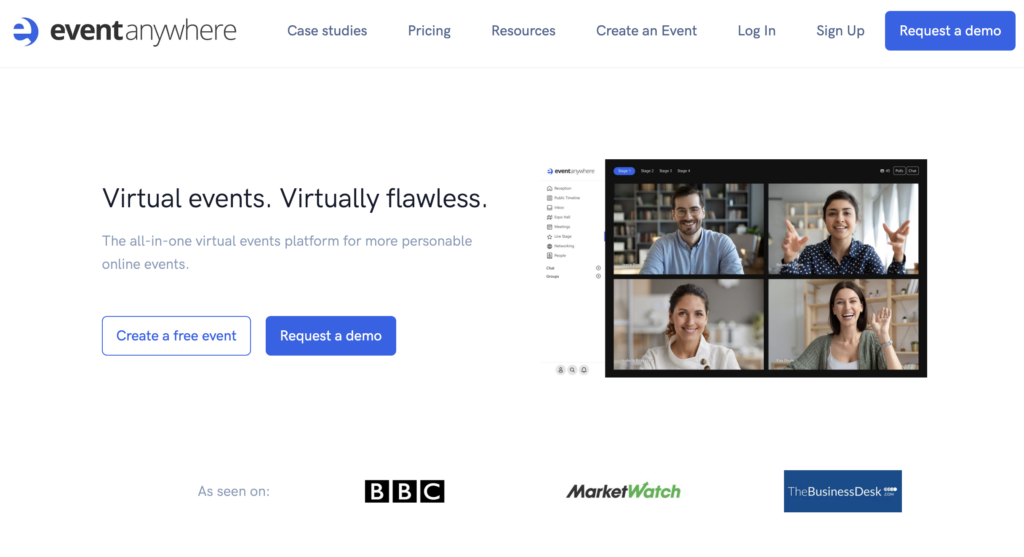 Virtual Event Platforms
Virtual Event Platforms are all-in-one software tools that let you connect your team and customers, anywhere, on any device.
Event creators can use the platform to:
Host virtual events with tools like video conferencing, online presentations or webinars
Create customer engagement experiences using interactive activities such as live polling or social media integration
Host internal employee engagement initiatives such as training sessions or town halls
Event Anywhere is a virtual event platform that helps event organizers and managers create and manage events online, create tickets and sell them online. Event Anywhere's features include:
An event schedule builder
An easy-to-use ticketing system for selling tickets online
Customizable event pages for your attendees to find out about your event in detail
Live video streaming and event networking features
Work from Anywhere Software Bundle:
Sound Branch + Watch and Learn + Event Anywhere
With this software bundle, you can bring distributed teams together both live and on-demand with internal events and async communication.
Real-time communication is the most important feature of the program. It uses a browser-based interface that's easy to use, even for people who are not tech-savvy. You can also use it to hold conference calls, video conferences or interactive chats with your colleagues. And if an employee works remotely they'll be able to access the system from anywhere in the world as long as they have an internet connection.
We hope you've found this article informative, and we want to make it easy for you to try out these tools. Our products are all paid, but they come with a free trial that lasts forever! You can use this time to test out each of our platforms in full before deciding which is right for your business.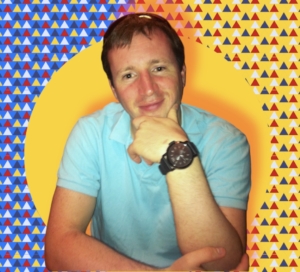 Speak to Sean
Get in touch if you would like to discuss any of our innovative products.