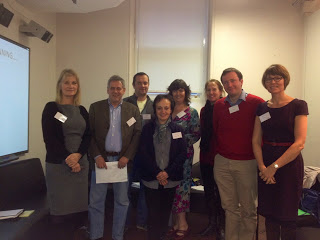 The other day I attended the HRD Future Search conference. It was a really interesting day, with lots of discussion about a subject really close to my heart; the future of learning.
One of the things that really inspired me was how many of the subjects touched on ideas we've had as a business. From moving towards online learning, to using video repositories for learning purposes, it was nice to be able to relate some of our own services to the ideas discussed on the day.
The conference also covered plenty of other topics, including the move to bite-size consumerism and the growth of far more specialist services for customers.
One area that really got me thinking was the challenge of how to measure learning. While this has traditionally been a paper and pen exercise, it's now becoming more ICT centered and I'm eager to see what we can do to help.