The greater the challenge, the greater the motivation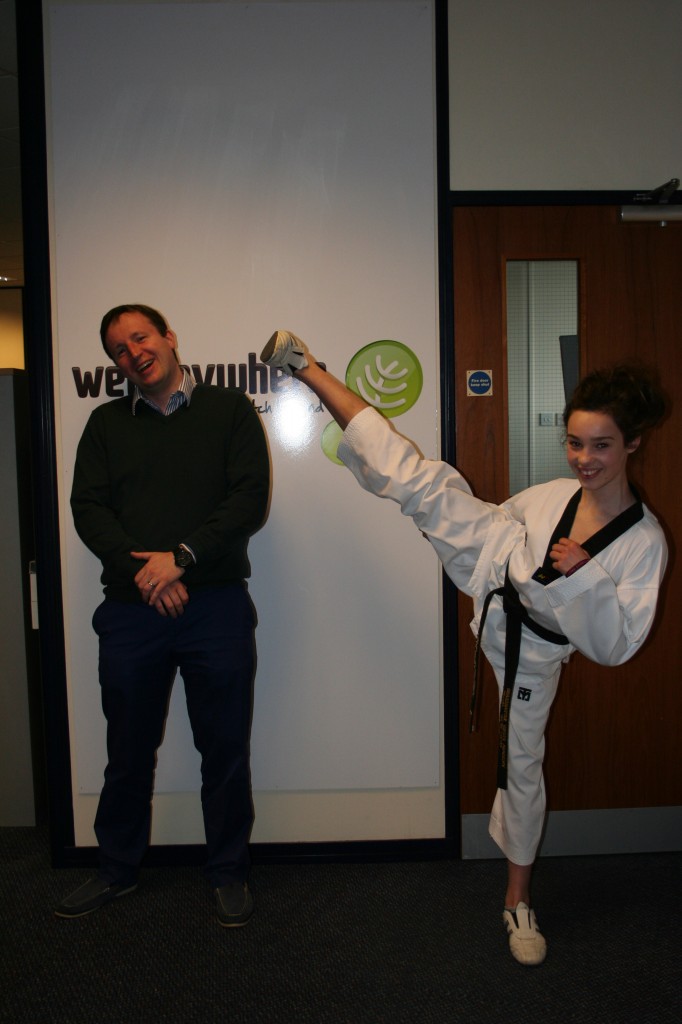 One of my core values has always been engaging with the community. Webanywhere seek to create high quality employment opportunities in the Keighley area, build on our strong links with local schools and faith organisations, and also support outstanding individuals and causes in the community as they strive for ambitious goals.
As part of this Webanywhere are sponsoring Leah Moorby, a local secondary school student with incredible Taekwondo talent. She has quickly risen to international standard, and is experiencing great success on the European tournament circuit, recently winning gold in the Parks Pokal Taekwondo Open Championship in Stuttgart and the Dutch Masters in Rotterdam.
Her aim is to get to the Olympics, to Rio in 2016, or elsewhere in 2020 (at which time she will still be only 20!), following in the footsteps of Jade Jones, who captivated the nation in winning Taekwondo gold for Team GB in the London 2012 Olympics.
This is a huge challenge, but Leah is up to it!
The road to the Olympics is an expensive one, which is why I am delighted to be able to contribute to the costs involved in traveling to international tournaments. Leah has a great support team, (including her father Gary, a former professional Rugby League player and coach of Keighley Cougars), and has a fighting chance of achieving her dreams.
I will keep you posted on how Leah progresses – good luck from the Webanywhere team!